Positively Peridot™ Crown Jewel® Begonia
This beauty brings positivity and light to to the landscape. Burgundy-speckled chartreuse, rued leaves reach toward the sun, inspiring us to look on the bright side of life. It's impossible to be blue with Positively Peridot in the garden.
BLOOM TIME
Early Spring
WATER
2-3 times per week outdoors or 1 time per week indoors
LIGHT
Shade and partial shade outdoors or bright light indoors
HARDINESS:
Perennial to Zone 8, perfect for indoor &outdoor container gardens in all zones
POT SIZE:
9" Deco
SIZE:
6 - 18"
PRUNE:
No pruning required, simply remove faded flowers
PLANT FOOD:
Use a slow-release, granular even ratio (10-10-10) formula in early spring, repeat as directed.
MULCH:
Recommended
IDEAS FOR USE:
Perfect for Outdoor Containers
Landscapes and Indoor Gardening
Recommended for Quarts, 6", 9" Decorative
Combination Planters and Racked Programs
Exceptional Shelf-life at Retail
Heat and Drought Tolerant
No Inclination for Disease or Insect Issues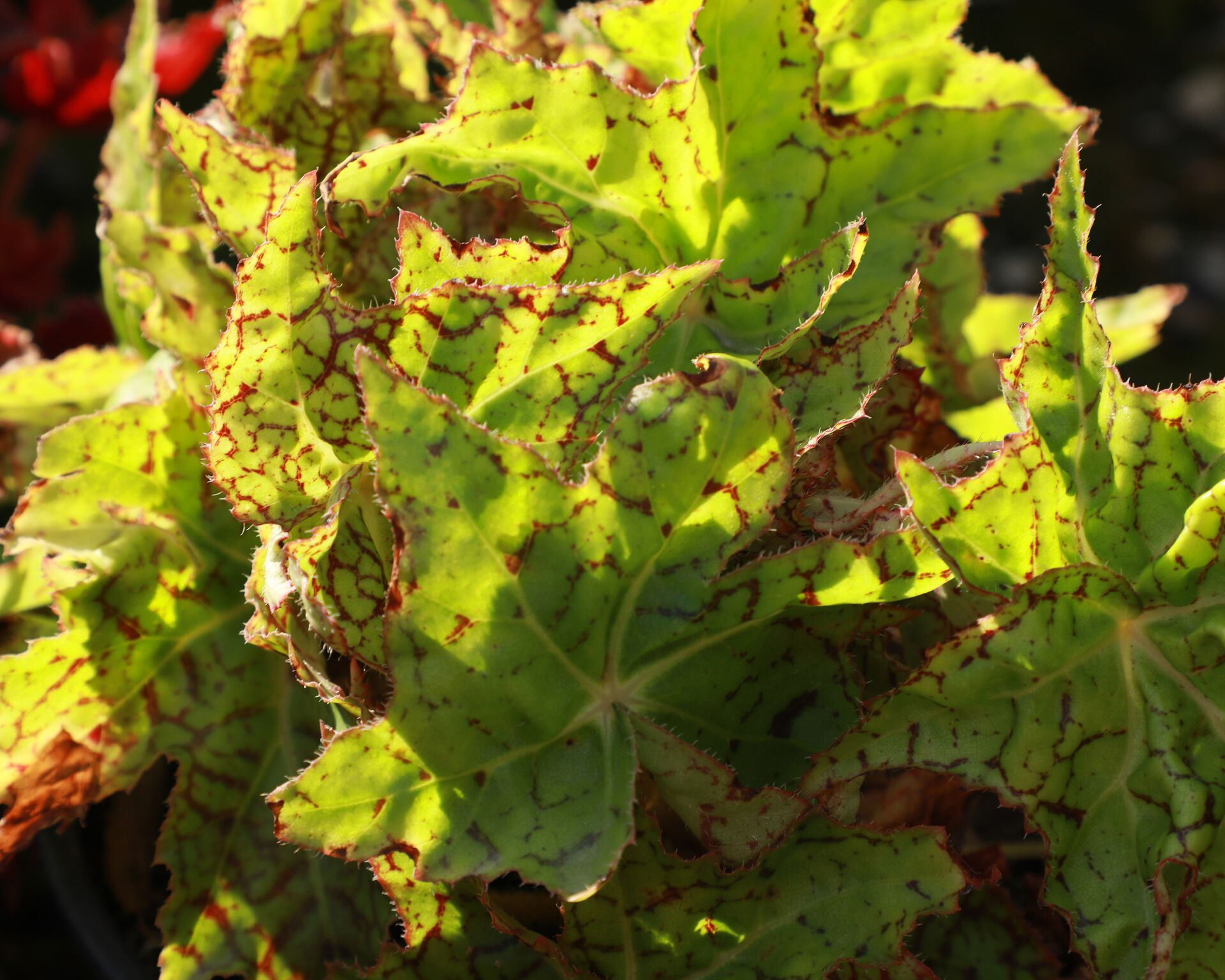 You May Also Like