Creating Beauty that Inspires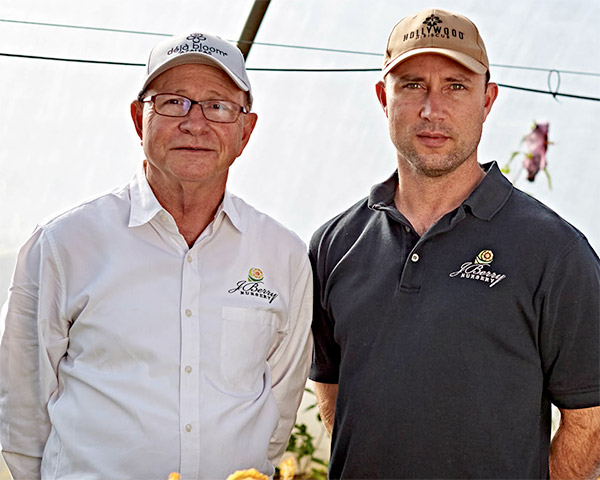 In March 2006, Jim and Jonathan Berry, founded J. Berry Nursery with the vision of bringing high-value plants to the market. With their combined talents, Jim and Jonathan made their initial vision today's reality. J. Berry Nursery is committed to "Creating Beauty that Inspires." The company's extensive trialing process ensures that all new plant genetics introduced outperform the competition in production, at retail, and for the customer.
Based in Grand Saline, TX, J. Berry Nursery's acreage and innovation ensure continuous strategic growth. Follow J. Berry Nursery on Facebook, Twitter, Instagram, and Pinterest to stay current on all nursery news and exciting new plant introductions.
Thank you for visiting our website!
-Jim & Jonathan Berry
J. Berry Nursery

is the proud owner and introducer of these outstanding branded plant collections.