Drama Queen™
Patent #: PP31303
Botanical Name: Hibiscus rosa-sinensis '14023' PP31303
HARDINESS:
9
SIZE:
4' H x 5' W
PLANT FOOD:
Hollywood Hibiscus need to be fed with a balanced or low phosphorous fertilizer. Apply slow release once per year in early Spring.
IDEAS FOR USE:
A plant known for its vibrant color scheme, long-lasting blooms and outstanding bud and bloom counts; are perfect to add to your landscape as colorful tropical annuals, and also make beautiful container plants to display on your patio or around your pool.
BLOOM TIME
Spring until First Frost
WATER
Keep soil moist until established
LIGHT
Full Sun - 6 of more hours of direct sunlight daily
DRAMA QUEEN lives up to her name, with bright white bold blooms that stir up talk wherever she goes. Looking for a container garden thriller? Let DRAMA QUEEN do the work for you. She has a big (red) heart, though, and really does enjoy time with her besties, SOCIALITE and BOMBSHELL When they're (planted) together, you're going to want pics, and so will everyone else. That's just fine with these ladies. They all live for the spotlight (and sunlight). If not enjoying a night on the town, DRAMA QUEEN can be lounging poolside with a fruity drink. She likes to stay sun-kissed and well-hydrated.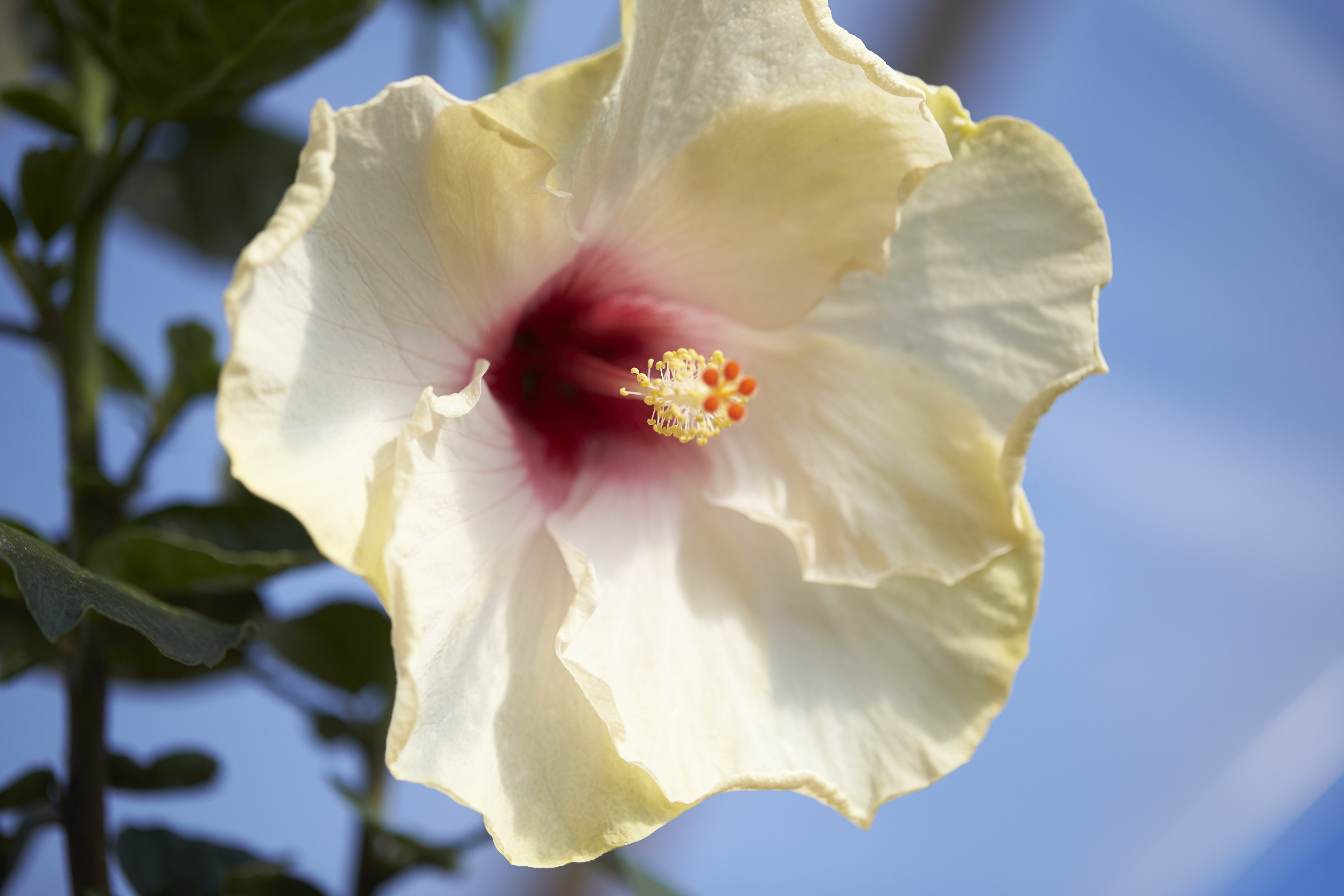 You May Also Like