Oakleaf Ruby Slippers
Patent #:
Botanical Name: Hydrangea quercifolia 'Ruby Slippers'
HARDINESS:
Hardy in Zones 5-9, Annual for Zones 1-4
POT SIZE:
2 Gallon
SIZE:
3.5' T x 5' W
PRUNE:
Prune if needed, immediately after flowering
IDEAS FOR USE:
Use a Slow-Release, Granular Even Ratio (10-10-10) Formula in early Spring, repeat as directed.
BLOOM TIME
Spring, Summer
WATER
Weekly until established
LIGHT
Full to Part Sun, 6+ hours of direct sun daily
Ruby Slippers Oakleaf Hydrangea offers summer blooms that start out white and progress to rose as they mature. This deciduous shrub has oak leaf-like foliage that lights up the landscape with fiery fall color. It is perfect for borders, hedges, as a landscape accent or as a feature plant in a container.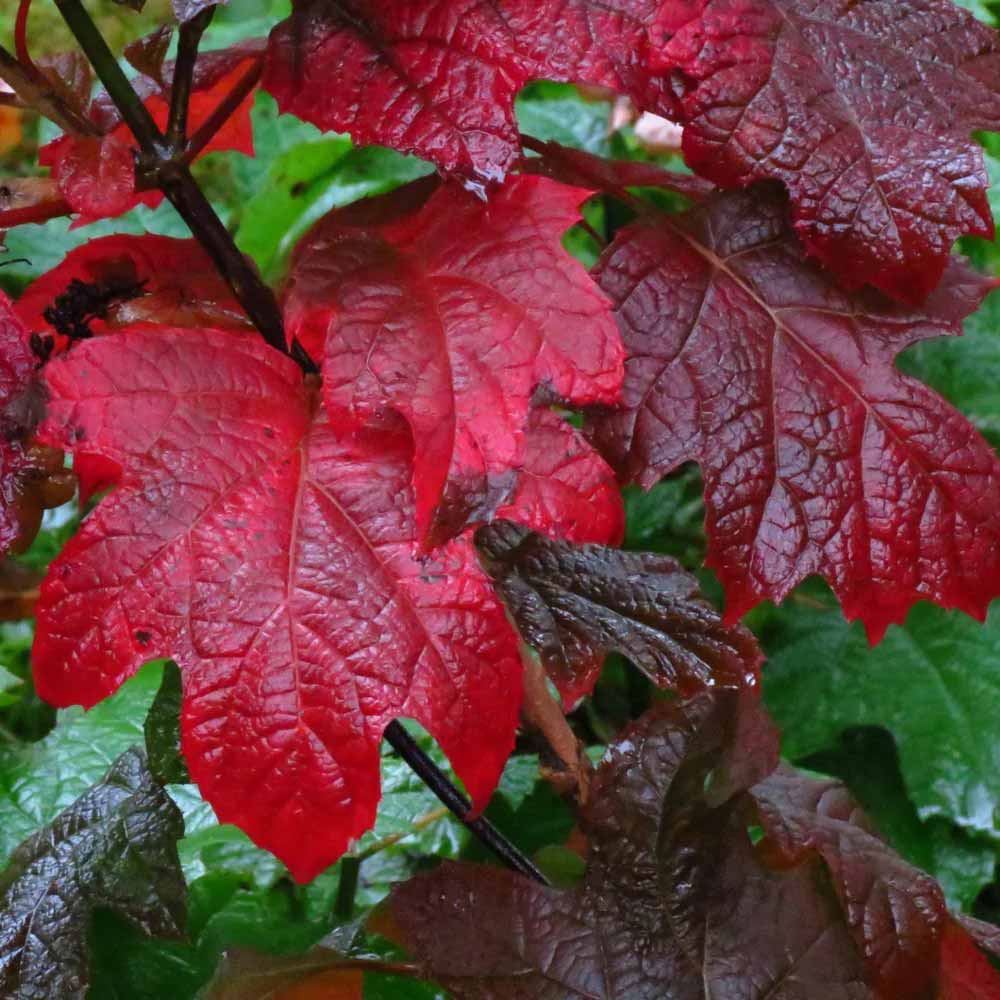 You May Also Like