Social Butterfly™
Social Butterfly™
Patent #: PP31854
Botanical Name: Hibiscus rosa-sinensis '14003' PP31854
HARDINESS:
9
POT SIZE:
1 Gallon & Deco
SIZE:
4' H x 5' W
SPACING:
3-4'
PRUNE:
As needed and desired to maintain shape
PLANT FOOD:
Hollywood Hibiscus need to be fed with a balanced or low phosphorous fertilizer. Apply slow release once per year in early Spring.
MULCH:
Keep a layer of mulch around the base of the plant year-round to conserve water and reduce weeds
IDEAS FOR USE:
A plant known for its vibrant color scheme, long-lasting blooms and outstanding bud and bloom counts; are perfect to add to your landscape as colorful tropical annuals, and also make beautiful container plants to display on your patio or around your pool.
BLOOM TIME
Spring until First Frost
WATER
Keep soil moist until established
LIGHT
Full Sun - 6 of more hours of direct sunlight daily
Every garden needs a SOCIAL BUTTERFLY. With her pretty pink, fuchsia, yellow, and white petals, she gets along equally well with everyone and amps up the star power wherever she's planted. Have you seen "who wore it better" contests? When it comes to Hollywood Hibiscus SOCIAL BUTTERFLY, she's always the winner. Disease-resistant & easy care, SOCIAL BUTTERFLY is definitely not a diva, even though she dresses like one. You might see her hit the town with BAD BOY. They've been looking quite cozy lately—quite the photo magnets when they're together.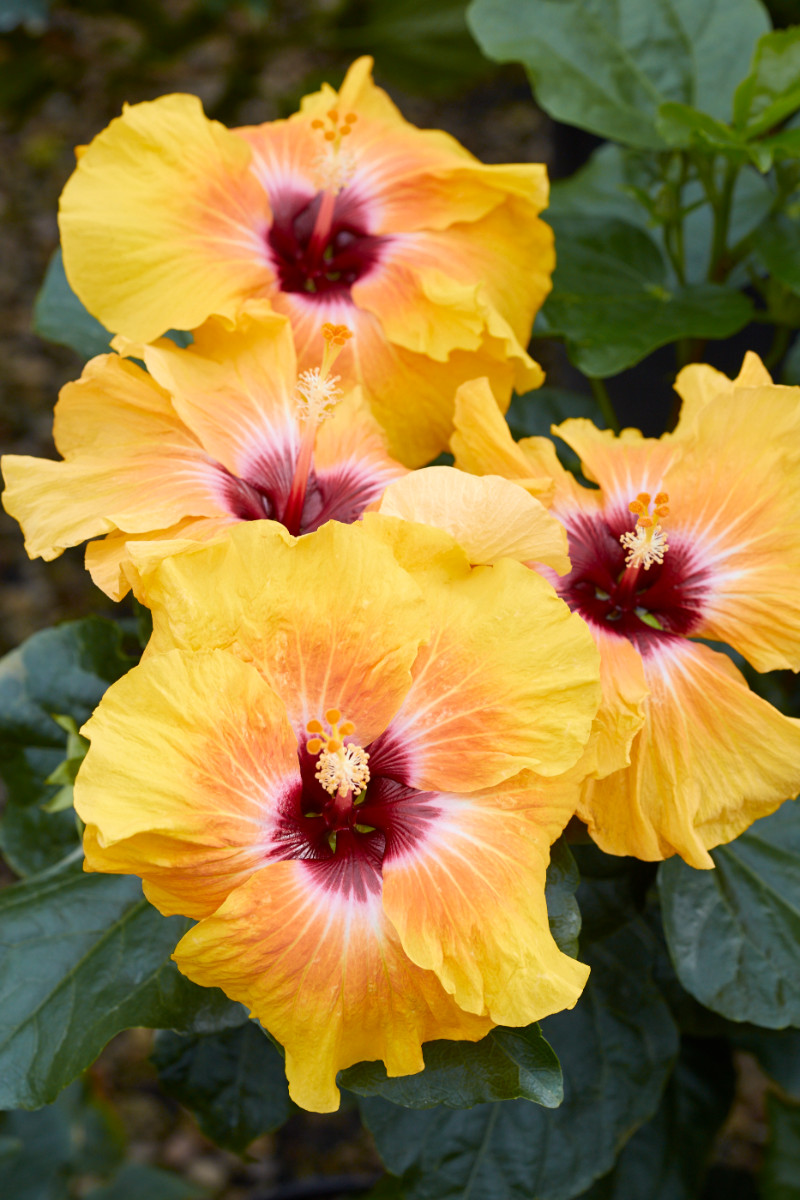 You May Also Like