Hot Shot™
Hot Shot™
Patent #: PPAF
Botanical Name: Hibiscus rosa-sinensis 'TAMUS 14-0704-02'
HARDINESS:
9
POT SIZE:
2 Gallon
SIZE:
4' H x 5' W
PLANT FOOD:
Hollywood Hibiscus need to be fed with a balanced or low phosphorous fertilizer. Apply slow release once per year in early Spring.
IDEAS FOR USE:
A plant known for its vibrant color scheme, long-lasting blooms and outstanding bud and bloom counts; are perfect to add to your landscape as colorful tropical annuals, and also make beautiful container plants to display on your patio or around your pool.
BLOOM TIME
Spring until First Frost
WATER
Keep soil moist until established
LIGHT
Full Sun - 6 of more hours of direct sunlight daily
The Hollywood Hibiscus collection was created for high bud and bloom counts, solid growth, disease resistance and vivid beautiful colours to bring low-maintenance beauty to patios and landscape gardens. This velvety smooth, radiantly red, vibrant Hollywood Hibiscus is a colourful tropical annual for a landscape garden or as a container plant on a deck. Abundant vivid, large, fancy blooms with rich colour on a plant with exceptional disease and pest resistance. Plants can grow to 4 feet tall, and require full sun. Soil should be moist but not saturated. Very attractive to bees and butterflies.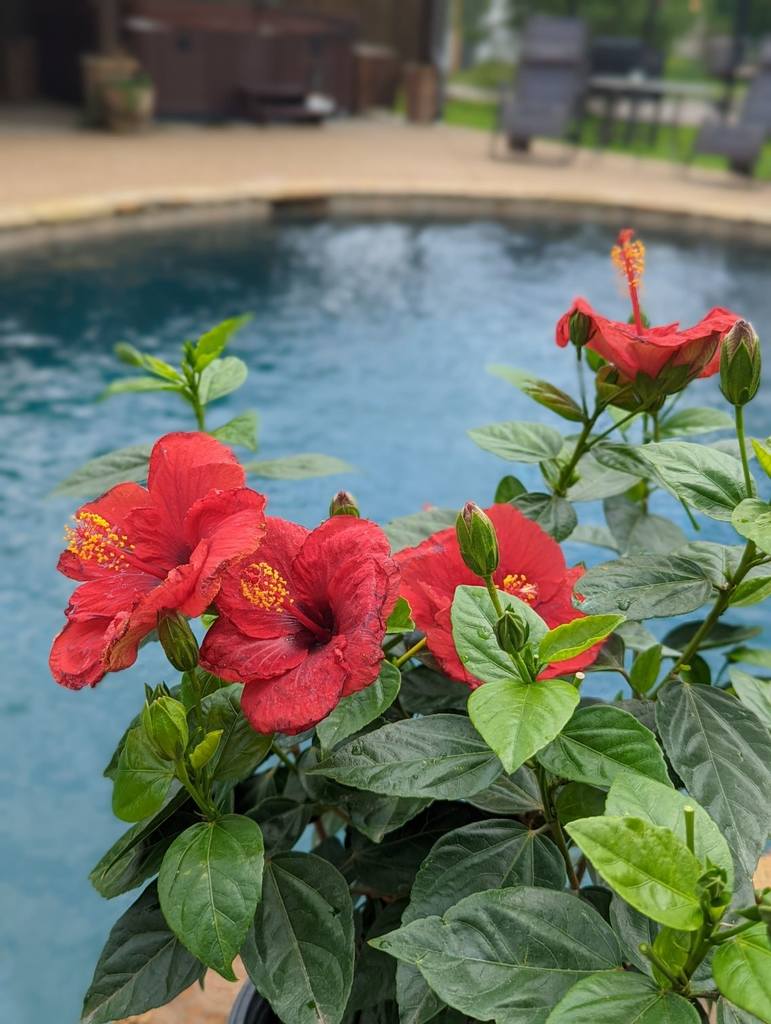 You May Also Like