First Lady™
First Lady™
Patent #: PPAF
Botanical Name: Hibiscus rosa-sinensis 'AH-59' PPAF
HARDINESS:
9
POT SIZE:
1 Gallon & Deco
SIZE:
4' H x 5' W
SPACING:
3-4'
PRUNE:
As needed and desired to maintain shape
PLANT FOOD:
Hollywood Hibiscus need to be fed with a balanced or low phosphorous fertilizer. Apply slow release once per year in early Spring.
MULCH:
Keep a layer of mulch around the base of the plant year-round to conserve water and reduce weeds
IDEAS FOR USE:
A plant known for its vibrant color scheme, long-lasting blooms and outstanding bud and bloom counts; are perfect to add to your landscape as colorful tropical annuals, and also make beautiful container plants to display on your patio or around your pool.
BLOOM TIME
Spring until First Frost
WATER
Keep soil moist until established
LIGHT
Full Sun - 6 of more hours of direct sunlight daily
Who looks perfectly polished and camera-ready, no matter the time of day or night? FIRST LADY™, of course! Her endless elegance keeps her cool, composed, and perfectly coiffed, no matter if she's hosting an all-star soirée or sporting casual kicks when creating a community garden. While she always looks cover-shoot ready, watch out: beneath her beauty is a brilliant mind, constantly thinking three steps ahead of everyone else. Brains, beauty, and a big heart keep her social calendar booked solid. But she's a true friend, never forgetting her long-time BFFs Earth Angel™ and Social Butterfly™, whether walking the red carpet with them or celebrating their successes with a girls' night in. When First Lady™ enters the room, heads turn—and people listen, because she dazzles.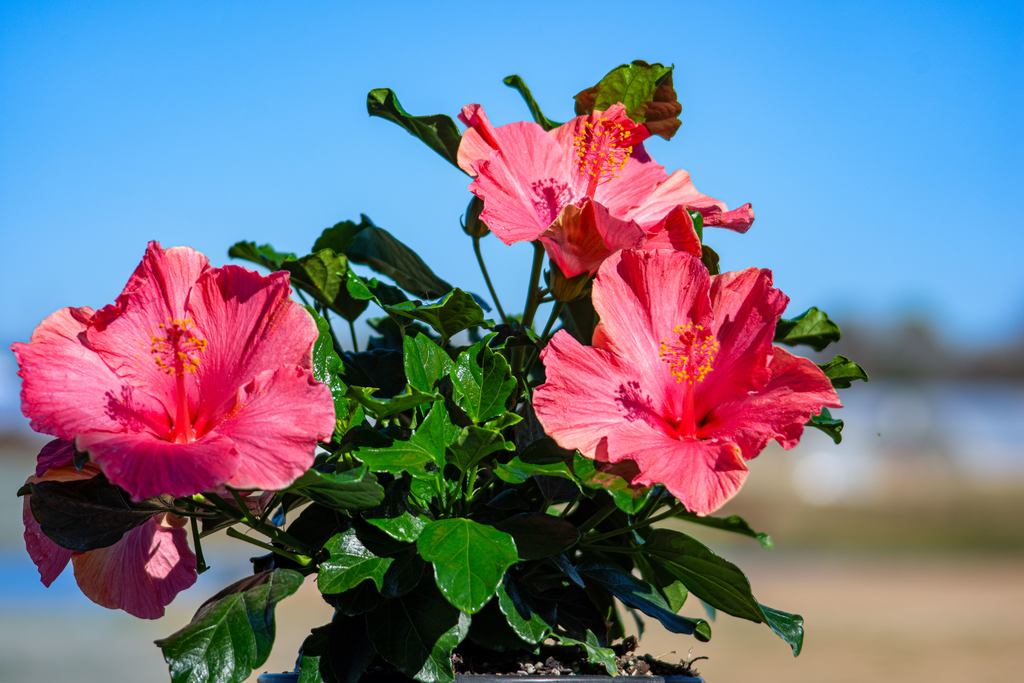 You May Also Like