Fuchsia Parasol™ D
é

j

à

Bloom® Azalea
Fuchsia Parasol™ D
é

j

à

Bloom® Azalea

Patent #: 25769

Botanical Name: Azalea Hybrid
HARDINESS:
Zone 2-6: Landscape annual or patio containers. Zone 7-11: Repeat flowering shrub
POT SIZE:
1 Gallon & 2 Gallon
SIZE:
3.5' H x 3.5' W
PRUNE:
Immediately after Spring flowering
PLANT FOOD:
Slow-release granular recommended
MULCH:
Keep a layer of mulch around the base of the plant year-round to conserve water and reduce weeds
IDEAS FOR USE:
Repeat bloomer, exceptional disease and pest resistance
BLOOM TIME
Spring, Summer & Fall
WATER
Water thoroughly at planting then keep soil moist once established.
LIGHT
Light afternoon shade or full sun in cooler climates
Filled with vibrant, magenta blooms, Fuchsia Parasol™, is the most florific re-blooming azalea of the collection. Its upright growth habit creates an exceptional showcase plant or a perfect blooming hedge. Each Déjà Bloom® variety was bred for vivid blooms and color purity, while also ensuring exceptional disease and pest resistance.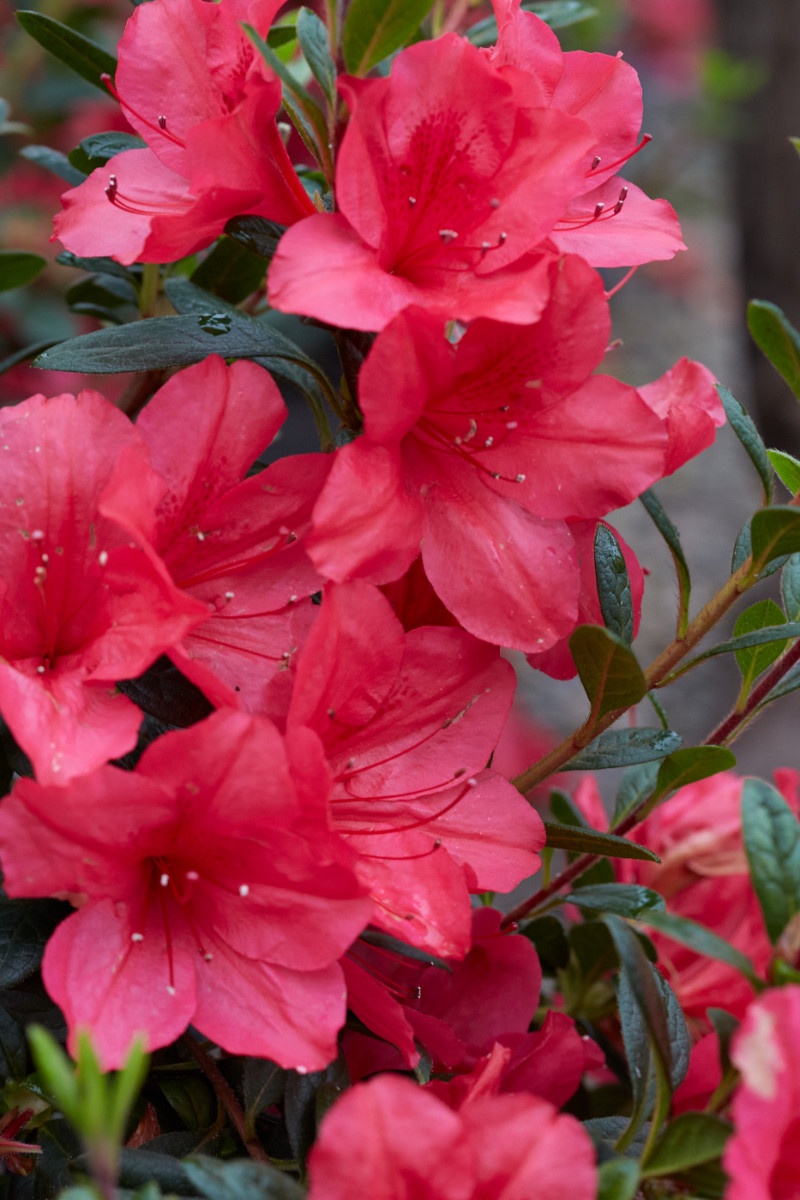 You May Also Like