Busy Bee™
Patent #: PPAF
Botanical Name: Vitex 'JBG 19002
HARDINESS:
Hardy in Zones 5-9. Annual for Zones 4 & Below
POT SIZE:
2 Gallon
SIZE:
6' Tall x 5' Wide
PRUNE:
Prune late Winter/early Spring
PLANT FOOD:
Slow-release, granular even ratio (10-10-10) formula in early Spring, repeat as directed.
BLOOM TIME
Summer & Fall
WATER
Weekly until established
LIGHT
Full Sun - 8 or more hours of direct sunlight daily
Compact, deciduous shrub. Ideal for use in borders, pollinator gardens, mass plantings or containers. Dark purple to blue flowers all summer into fall attract pollinators. Low maintenance and drought tolerant, deer resistant. Plant after all danger of frost has passed.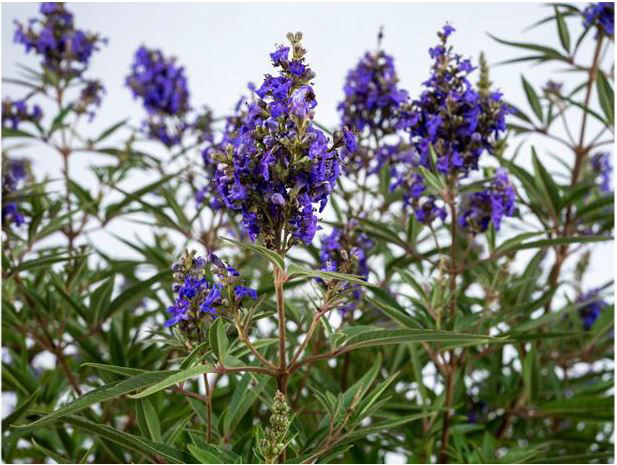 You May Also Like