Radiant Red™
Radiant Red™
Black Diamond Crape myrtles have set the standard for effortless beauty. Radiant Red is the latest debut in this drought and heat tolerant collection. A naturally vigorous growing habit with large, flawless black foliage and profuse red flowers are the signature characteristics of this resilient gem. Ideal for growing as a breathtaking flowering hedge, show-stopping focal point and/or sensational container gardens. Black Diamonds make a lasting impression wherever they are planted.
BLOOM TIME
Beautiful blooms late Spring through Fall / Colorful foliage early Spring through Fall
WATER
Water thoroughly every other day for first month. Drought tolerent once established
LIGHT
Full sun- 6 or more hours of direct sunlight daily
HARDINESS:
2-5: Annual / 6: Perennial / 7-10: Deciduous Shrub/Small Tree
POT SIZE:
2 Gallon
SIZE:
12' H x 8' W
PLANT FOOD:
Fertilize once per year as new growth emerges
IDEAS FOR USE:
Flawless black foliage and masses of brilliant jewel-toned blooms from Summer until the first frost. 
Colorful foliage early Spring through Fall
Beautiful blooms late Spring through Fall
Drought tolerant
Low maintenance
Highly resistant to mildew
Great for smaller gardens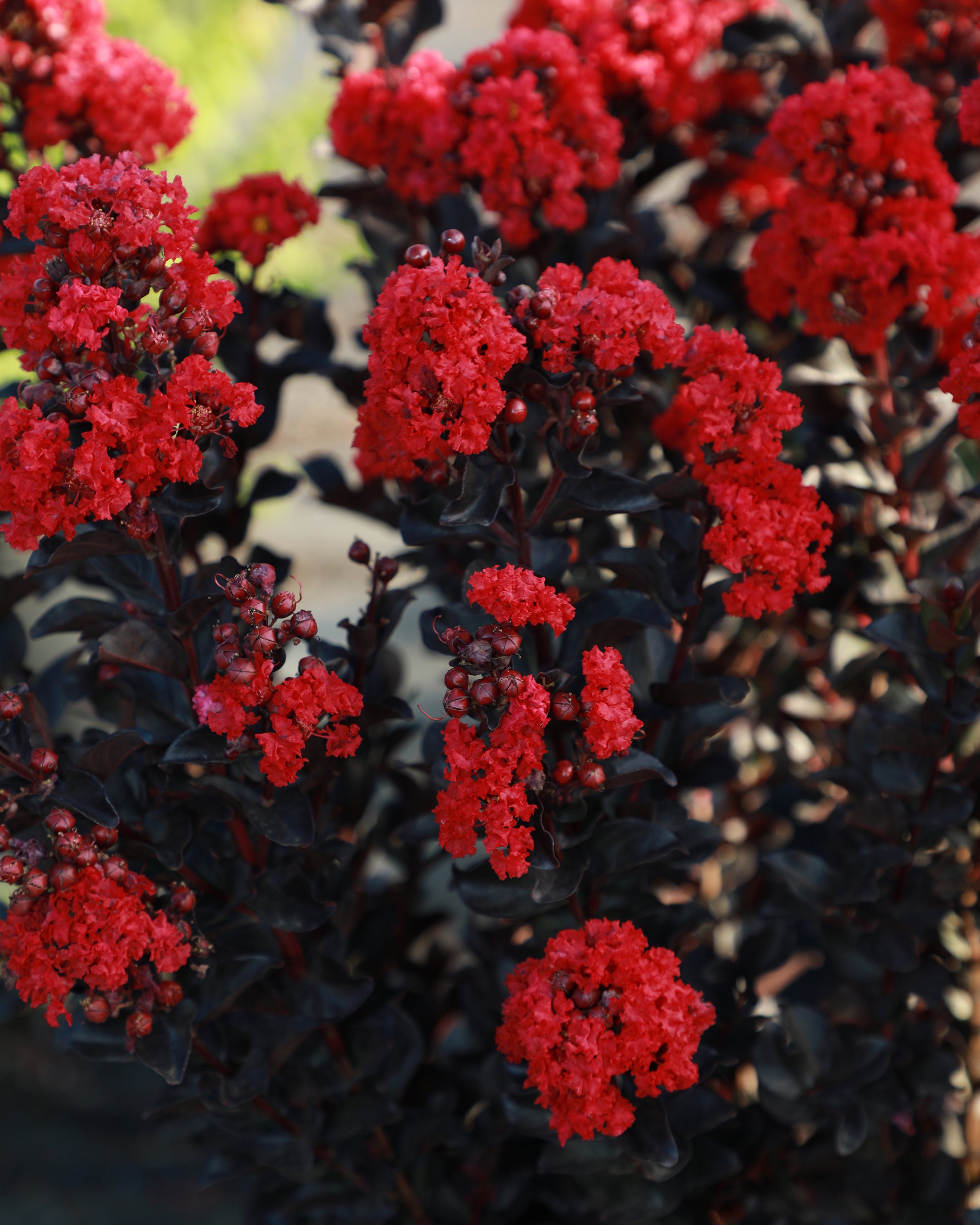 You May Also Like