Mystic Magenta™
Mystic Magenta™
Add a dramatic pop of color to every ensemble with Black Diamond® Mystic Magenta™. The magenta-pink blooms and anything-but-basic black foliage combine to create a dramatic over-the-top experience in the garden. This jewel grows to a maximum height of 10-12 feet tall and 8 feet wide. Bright hued blooms definitely turn heads wherever these plants grow. Use as an accessory in patio planters, make Mystic Magenta™ the main event and plant a beautiful, blooming hedge. Your yard and garden will always be best-dressed.
BLOOM TIME
Beautiful blooms late Spring through Fall / Colorful foliage early Spring through Fall
WATER
Water thoroughly every other day for first month. Drought tolerent once established
LIGHT
Full sun- 6 or more hours of direct sunlight daily
HARDINESS:
2-5: Annual / 6: Perennial / 7-10: Deciduous Shrub/Small Tree
POT SIZE:
1 Gallon & 2 Gallon
SIZE:
12' H x 8' W
PLANT FOOD:
Fertilize once per year as new growth emerges
IDEAS FOR USE:
Flawless black foliage and masses of brilliant jewel-toned blooms from Summer until the first frost. 
Colorful foliage early Spring through Fall
Beautiful blooms late Spring through Fall
Drought tolerant
Low maintenance
Highly resistant to mildew
Great for smaller gardens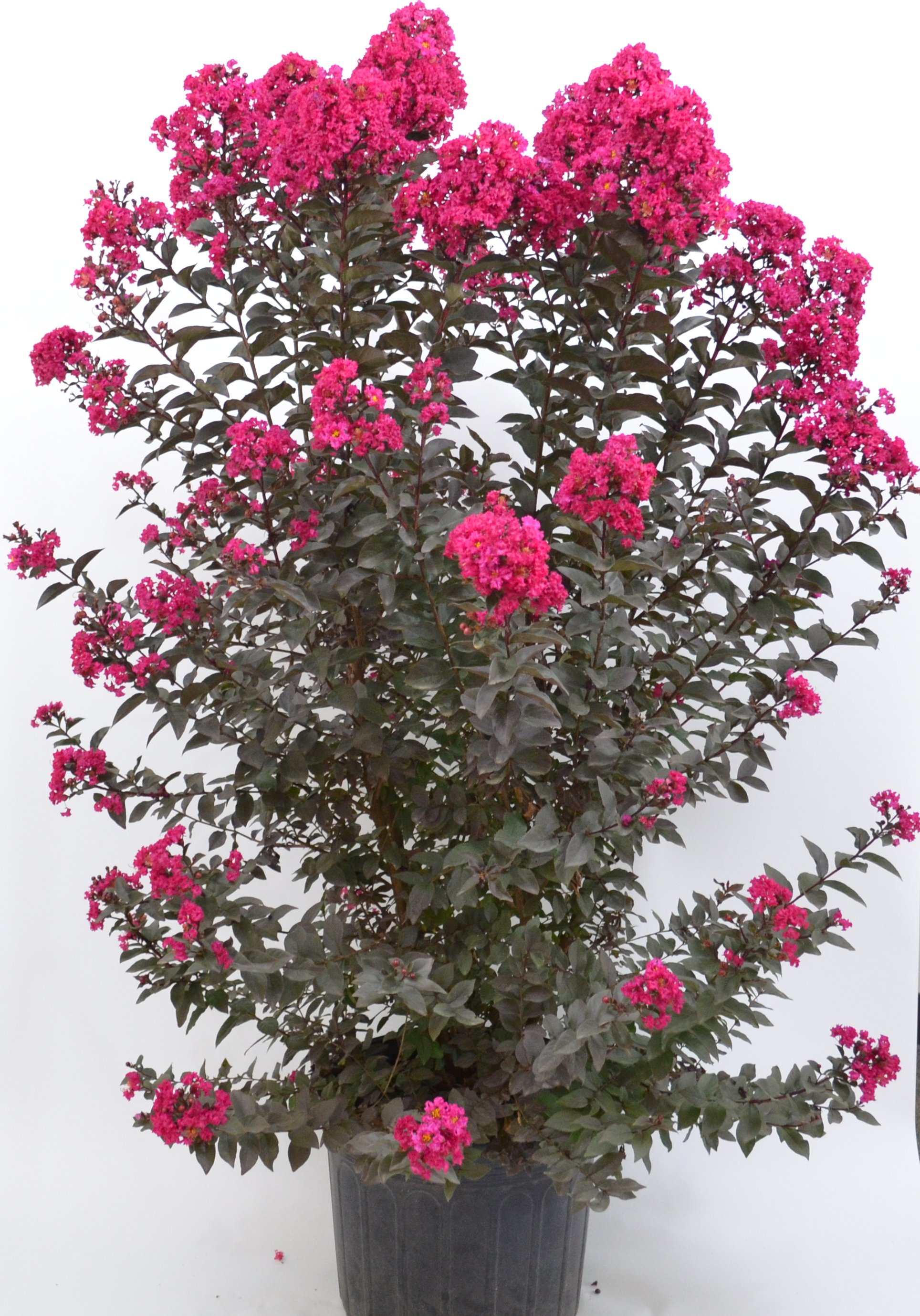 You May Also Like