Lemon & Gin™ Cabana Canna™
Lemon & Gin™ Cabana Canna™
Canna at its finest, perfect for landscape or container garden. Lemon & Gin™ offers a refreshing mix of bubbly yellow blooms and bold green foliage. It has a natural, compact growth habit for easy maintenance. Attracts hummingbirds and butterflies.
BLOOM TIME
Early Summer Until Frost
WATER
2-3 times weekly
LIGHT
Full Sun - 8 or more hours of direct sunlight daily
HARDINESS:
Perennial in Zones 7-9, Annual for Zones 6 & Below
SIZE:
2-3' T x 1' W
PRUNE:
Deadhead spent blooms to encourage rebloom
PLANT FOOD:
Use a Slow-Release, Granular Even Ratio (10-10-10) Formula in early Spring, repeat as directed.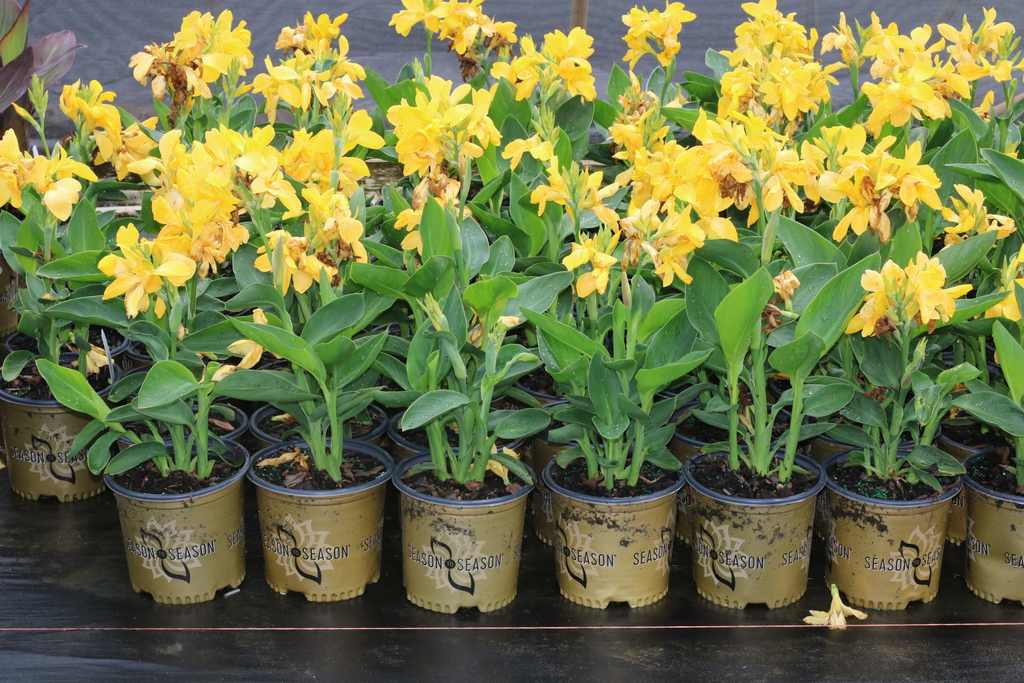 You May Also Like