We're Shooting for the Moon, but We've Got the Stars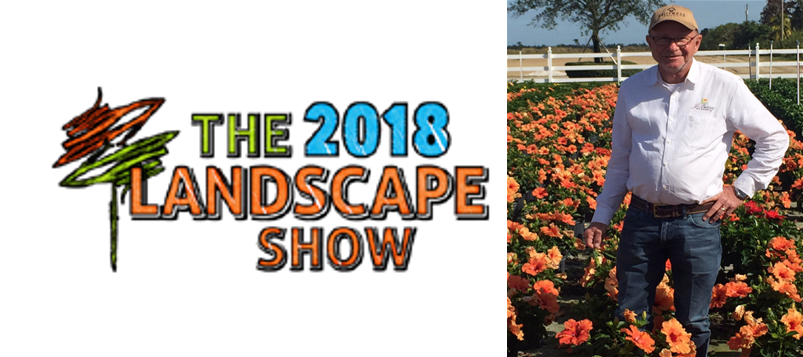 OCTOBER 2018
A FRESH FACE ON THE FARM
We are beyond thrilled to announce a new addition to our team; please meet Tom Bloomer, the new General Manager at J. Berry.

Tom comes to us from Paris Island, South Carolina but grew up a Buckeye in Niles, Ohio before heading to the Naval Air Technical Training Command to study avionics. He has served as the COO of Definitive Design supporting Joint Strike Fighter Development, as the Global Director of Flowserve and Global Director of Franklin Valve, managing process and regulatory requirements across multiple manufacturing facilities in Italy, Germany, UK, Dubai, China and India.

Tom, his wife, son and daughter have all served in the military. But a love of the land and plants have been at the core of their family life. Tom's wife runs the family farm where they homestead, raising livestock and gardening. They have around 500 animals including a pet wild pig named Jessie.
With Tom's hands-on agriculture and horticulture lifestyle combined with his precision process expertise, global participation and background beyond the green industry, he'll bring a fresh perspective and insight that we feel will help J. Berry and its brands to evolve and grow to reach an entirely new level of business success.
IT'S ALL ABOUT THE PLANTS
Are you heading to the FNGLA's 2018 Landscape Show in Orlando, Florida next week? Our leader Jim Berry is! He is one of three presenters in the "It's All About The Plants" workshop happening on Thursday, October 4.

Jim, along with Eric Schmidt of Harry P. Leu Gardens and Kevin Kenworthy of the University of Florida, will each present their favorite plants – from annuals to perennials, shrubs to tropicals plus more – and offer suggestions on how they can add color, creativity, character and quality to your landscape designs.

While at the Landscape Show, be sure to visit the following licensed growers of the J. Berry brands including:

Village Tree Town USA - Booths 1001, 901
Harrell's Nursery, Inc. - 1409
Holmberg Farms, Inc. - 305
Jon's Nursery, Inc. - 1301
Knox Horticulture, Inc. - 1101
Simpson Nurseries - 1147
Sturon Nurseries - 1803
Tropic Traditions Nurseries - 1247
Way Green Nursery, Inc. - 324
AND THE AWARD GOES TO...US!
This was our first time as an exhibitor at the IGC Show in Chicago and it was definitely memorable. Not only did we have a great experience connecting with existing, new and potential customers, but we walked away with an award! Our Hollywood™ Hibiscus Collection received first place in their New Plant Zone. Voters loved our packaging, creative marketing, and above all the superior genetics. It was a great team effort and the win is continuing the trade buzz about this engaging brand that is also resonating with both novice and experienced home gardeners.

If you're not yet walking the Hollywood™ Hibiscus red carpet, you still can shine! Our new Hollywood™ Hibiscus program is available for purchase as liners or retail ready formats. Please visit our J. Berry website for a list of brokers and licensed growers so your company can join the A-list!
SPREADING THE NEW PLANT NEWS
J. Berry performed double duty in Chicago. Not only did we exhibit at the IGC Show but also at the GWA Annual Conference & Expo which was co-located at Navy Pier. Our goal is to introduce garden communicators to our brands and provide them with trial plants so they can share their first-hand gardening experiences and knowledge of our genetics to the public and green industry.

A recent example is the New Plant Spotlight on page 11 of the September issue of the Washington Gardner Magazine which features our Summer Spice™ Cordon Bleu™ Hardy Hibiscus thanks to editor Kathy Jentz.


As you can see, our garden communicator friends had fun with our plant bling which we gave in celebration of our new Crown Jewel™ Begonia Collection. These rhizomatous hybrids haver rich, lustrous leaves which bring #finefoliage to the landscape or containers and even indoors as a houseplant. This year we debuted four varieties including Enduring Onyx™, Tenancious Topaz™, Joyful Jasper™ and Positively Peridot™, with more royal colors waiting in the wings.
LET'S GIVE 'EM SOMETHING TO TALK ABOUT
If your company is on social media and you grow or sell any of our brands then let's collaborate for a coordinated marketing effort!

Be sure to follow J. Berry, Hollywood™ Hibiscus, Déjà Bloom® Azaleas and Black Diamond® Crapemyrtles on Facebook, Instagram, Twitter and Pinterest. Just click on these links to the appropriate website where you'll find the social icons listed at the top of the home page. Click and follow to find fun, interesting and timely content you can utilize to create your own posts, or you can simply retweet, re-pin or repost our content. Either way it helps increase engagement and build the brands which in turn helps all of us!
J. Berry was founded in 2006 by father and son Jim and Jonathan Berry. Over the past 12 years, J. Berry has expanded by leaps and bounds. In addition to the finished wholesale nursery business, the company now includes both a new Young Plants and a new Genetics Division. All divisions are focused on bringing innovation to the market, and providing infinite possibilities to consumers via superior packaging and marketing of plants that exceed performance expectations - whether grown in containers or a landscape setting. The company's unique multi-pronged position as a breeder, nursery and small plant producer ensures that only top quality plants join their product offerings. J. Berry is home to exciting consumer plant brands including Black Diamond® and Emerald Empire® Crapemyrtles, Déjà Bloom® Azaleas, the tropical Hollywood™ Hibiscus collection, Summer Spice™ Hardy Hibiscus and Crown Jewel™ Begonias.

For more information contact Tamara Risken, Marketing and Licensing Director for J. Berry, at (210) 861-9275 or via email at tamara@jberrynursery.com.
Learn more at www.jberrynursery.com.

Find us on social media:



Copyright © 2018 J. Berry Nursery, All rights reserved.
You are receiving this email because you opted in via our website.

Our mailing address is:
J. Berry Nursery

201 PR 5180

Grand Saline, Tx 75140
‹ Back