J. Berry Plant Premieres and Exclusive News from the Red Carpet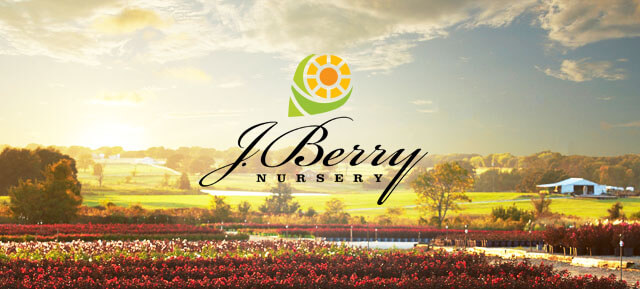 J. Berry Red Carpet News
and Plant Premiers
Twice Is Even Nicer
We thought our first time at the #CASringTrials in 2017 was great. However, our second time displaying at Windmill Nursery this April not only met, but exceeded our expectations; it was a smashing success with rave reviews!

Black Diamond Crapemyrtles and Hollywood Hibiscus remain our brand icons and as such were the backdrop for our red carpet themed display. Because of the star quality of these two brands and their connection to growers, retailers and consumers, event attendees including the press wanted to know what else J. Berry might add to their walk of fame. See for yourself what the trade media had to say in print and on video:
Royal Debut
Our new Crown Jewel Begonias made a bright show at the #CASpringTrial. Enduring Onyx, Tenacious Topaz, Joyful Jasper and Positively Peridot were our #finefoliage stars.

Attendees bowed with gratitude over their heat tolerance, low maintenance appeal, fashion and function.

You can expect future expansion of this line. Just like the royal monarchs, who rule for decades, these jewels will be steadfast, with season-long color customers are looking for!
Dr. Judson LeCompte
We're Now a Small Plant Producer!
At the #CASpringTrials we announced our new liner division. We recently issued a press release to the trade announcing that Dr. Judson LeCompte will be the leader of our Young Plants Division.

We'll issue more details at #Cultivate18 that will allow growers to pre-book for 2019. Our mix of young plants will be comprised of Summer Spice Hardy Hibiscus, Black Diamond and Emerald Empire Crapemyrtles, Deja Bloom Azaleas, South African Cannas and Agapanthus, Crown Jewel Begonias and select flowering shrubs.
Retail Ready
Growers, retailers and the media were clamoring for our Summer Spice Hardy Hibiscus. They are in bud and bloom on the farm so you'll be able to see them strut their stuff at #Cultivate18. You'll find us in booth 0112. We'll also feature our new plant introductions in the New Varieties Zone 55, 57 and 59.
Our Crown Jewel Begonias as well as our Foxtail Fern received a standing ovation from attendees, including the #ngbplantnerds, with its green, cream and light pink colored foliage. Now all we have to do is perfect propagation of the Foxtail Fern so we can bring this scene stealer to market!

Marianne Wilburn, The Small Town Gardener and #ngbplantnerd, had this to say about our Cannas: "Cannas are a go-to plant for me, and new innovations in breeding are giving container gardeners the ability to wow without making top heavy pots – like 'Lemon & Gin' from J. Berry Nursery. At 24-30", it's a winner."


Like the information in this newsletter? We invite you to spread the word!

J. Berry Nursery was founded in 2006 by father and son, Jim and Jonathan Berry. Over the past 12 years, J. Berry has expanded by leaps and bounds. In addition to the finished wholesale nursery business, the company now includes both a new Young Plants and a new Genetics Division. All divisions are focused on bringing innovation to the market, and providing infinite possibilities to consumers via superior packaging and marketing of plants that exceed performance expectations - whether grown in containers or a landscape setting. The company's unique multi-pronged position as a breeder, nursery and small plant producer ensures that only top quality plants join their product offerings. J. Berry Nursery is home to exciting consumer plant brands including Black Diamond® and Emerald Empire® Crapemyrtles, Déjà Bloom® Azaleas, the tropical Hollywood™ Hibiscus collection, Summer Spice® Hardy Hibiscus and Crown Jewel™ Begonias.

For more information contact Tamara Risken, Marketing and Brand Manager for J. Berry Nursery, at (210) 861-9275 or via email at tamara@jberrynursery.com.
Learn more at www.jberrynursery.com.

Find us on social media:



Copyright © 2018 J. Berry Nursery, All rights reserved.
You are receiving this email because you opted in via our website.

Our mailing address is:
J. Berry Nursery

201 PR 5180

Grand Saline, Tx 75140

‹ Back